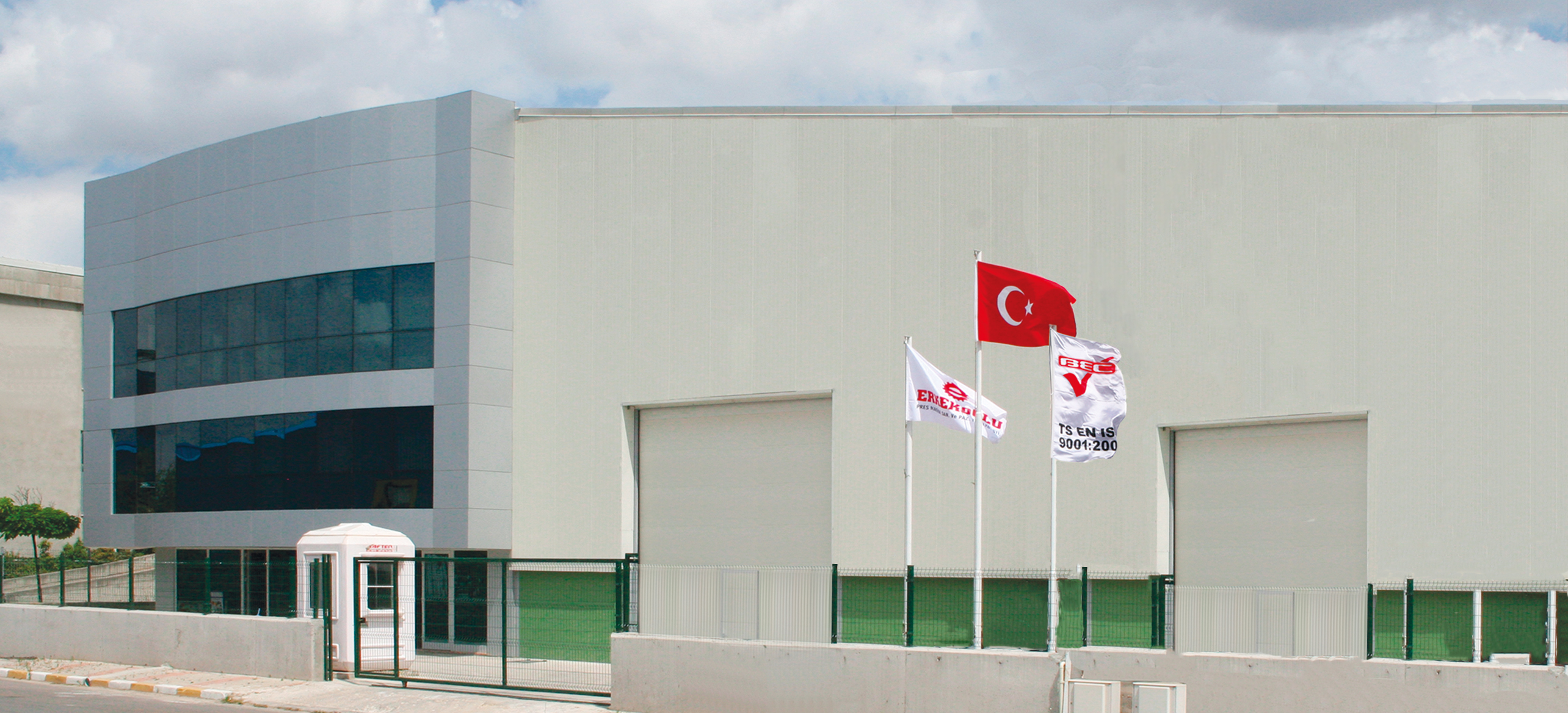 ERKEKOGLU PRESS MACHINE CO. IS ONE OF THE OLDEST PRESS MACHINE MANUFACTURERS OF THE INDUSTRY OF TURKEY WITH ITS PAST AND EXPERIENCE FOR MORE THAN 50 YEARS
Our company, which provides the design, manufacturing, sales services and also after-sales services of the mechanical presses with the capacity from 30 tons to 1000 tons in its factory which takes part in Tuzla / Istanbul Anadolu Yakasi Organized Industrial Zone. We can list the product portfolio of our company as the C Type 4 Guided Ram Eccentric presses, C Type 6 Guided Ram Eccentric Presses, H Type One Point Eccentric Presses, H Type Double Point Eccentric Presses, H Type Four Point Eccentric Presses, Mechanical Transfer Presses, Lamination Presses Espagnolette Presses, Sizing Presses, High Speed Presses, Special Type Presses, Pneumatic Clutches And Automation Systems.
Our company, which has ISO 9001 quality management system and implements the same in its structure carefully, obtained the CE certificate for all its products and reached the production and security quality in international standards. Our products are manufactured with the high sensitivity, by means of using the mechanical, electrical and electronic materials of the best class brand companies which are most frequently preferred in the industry.
---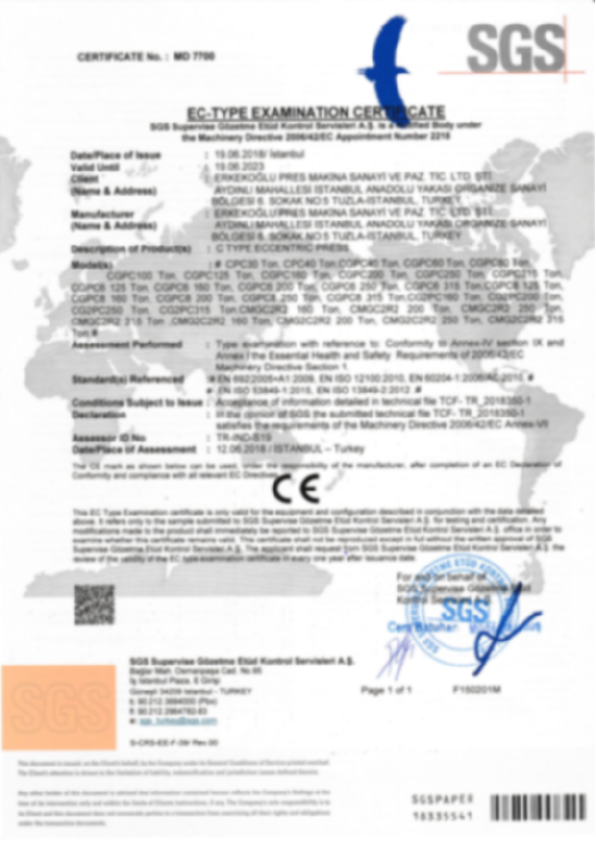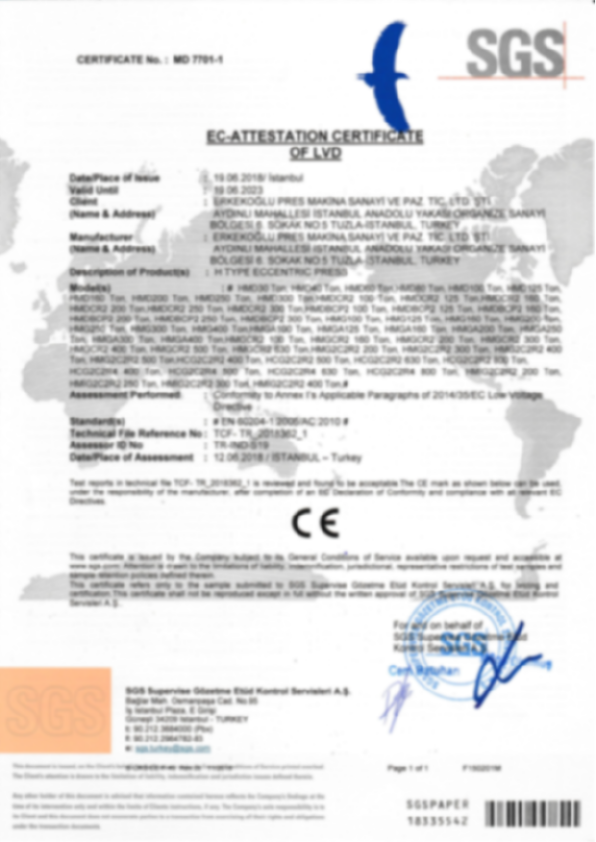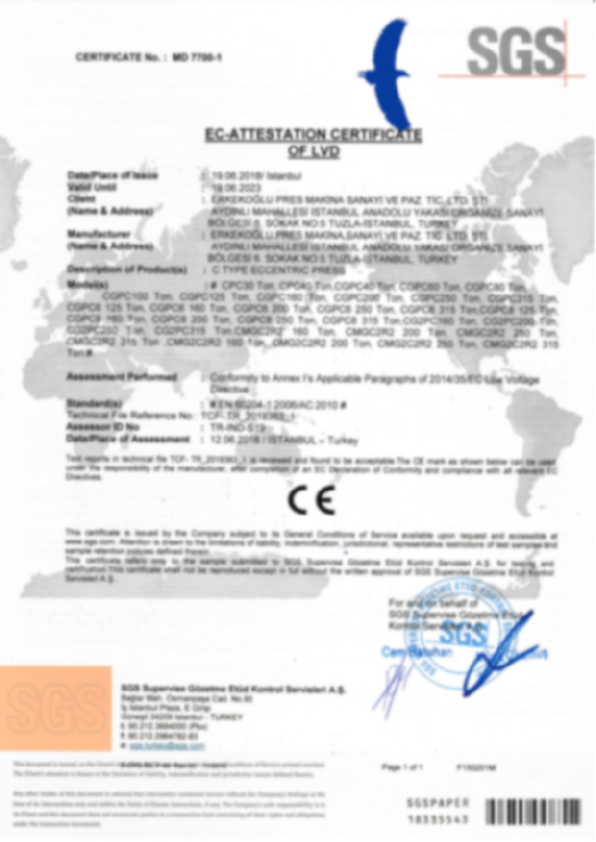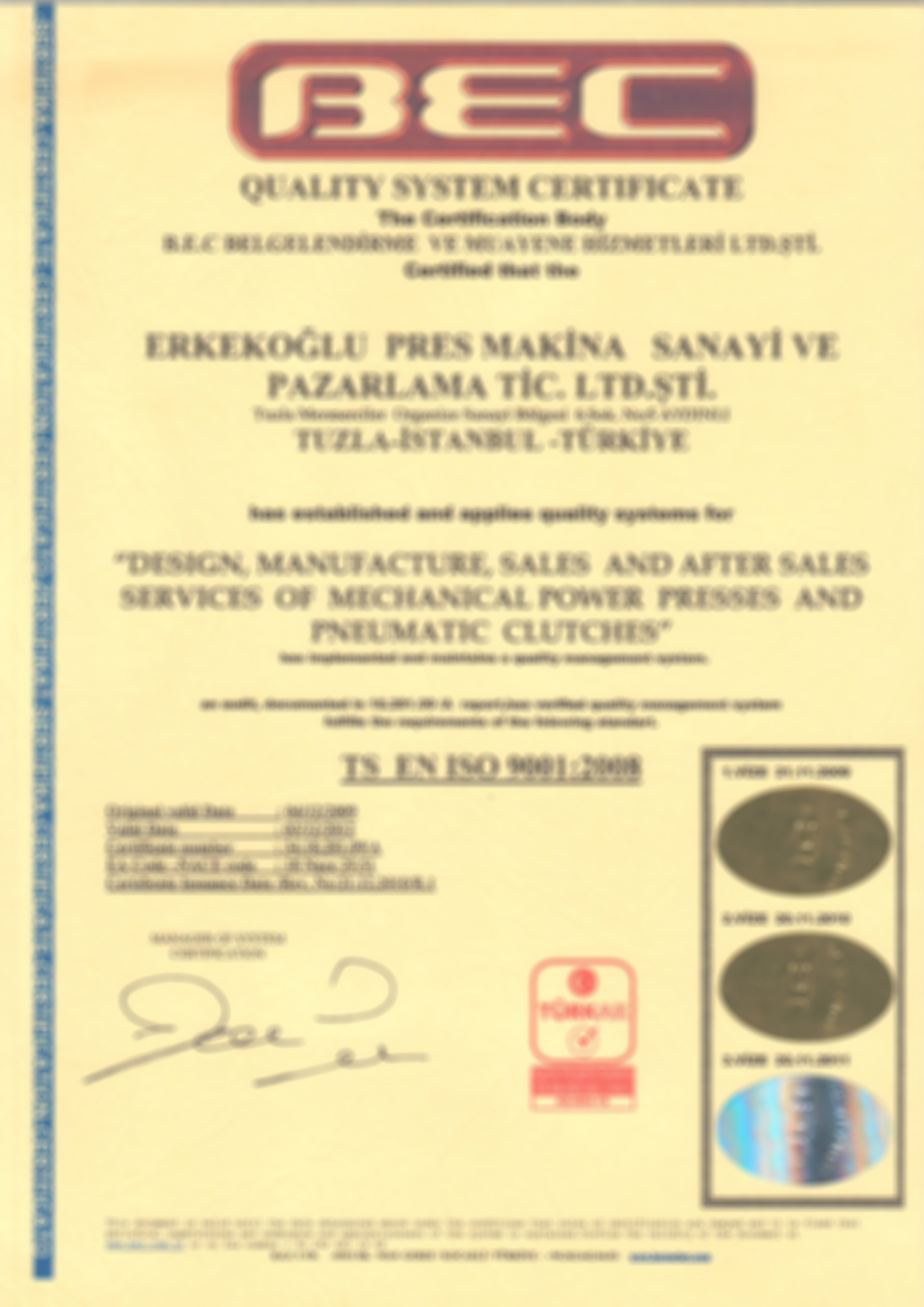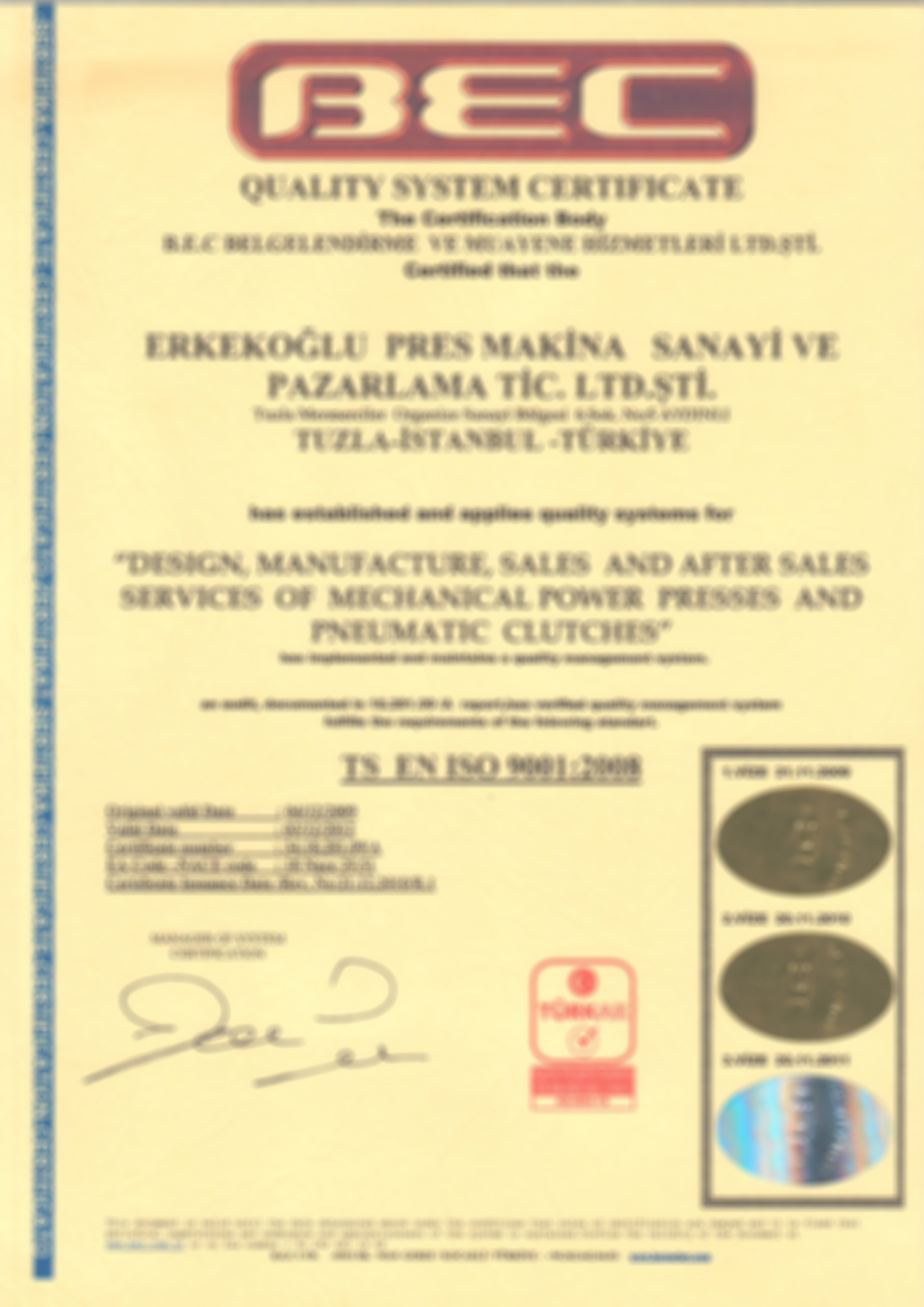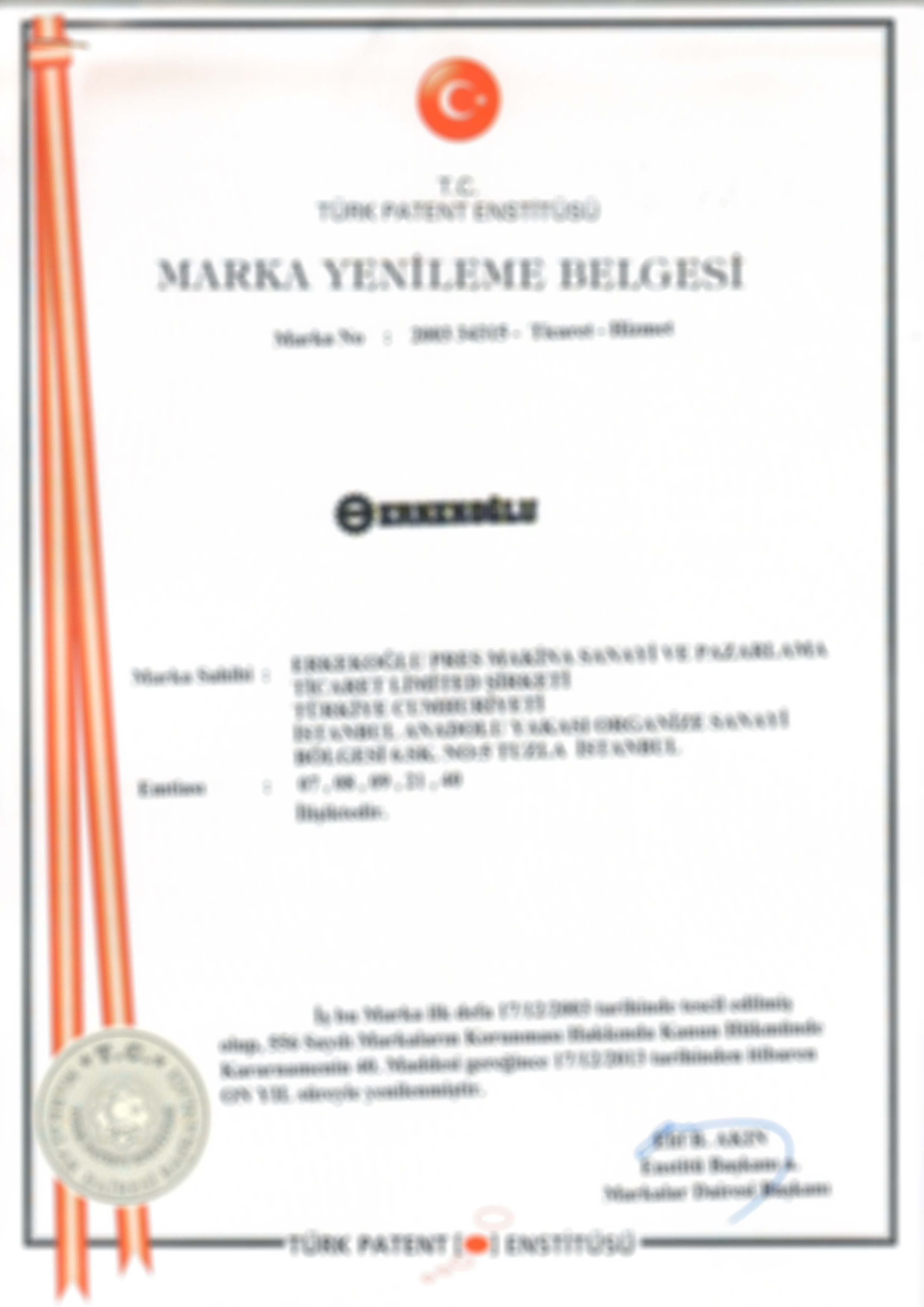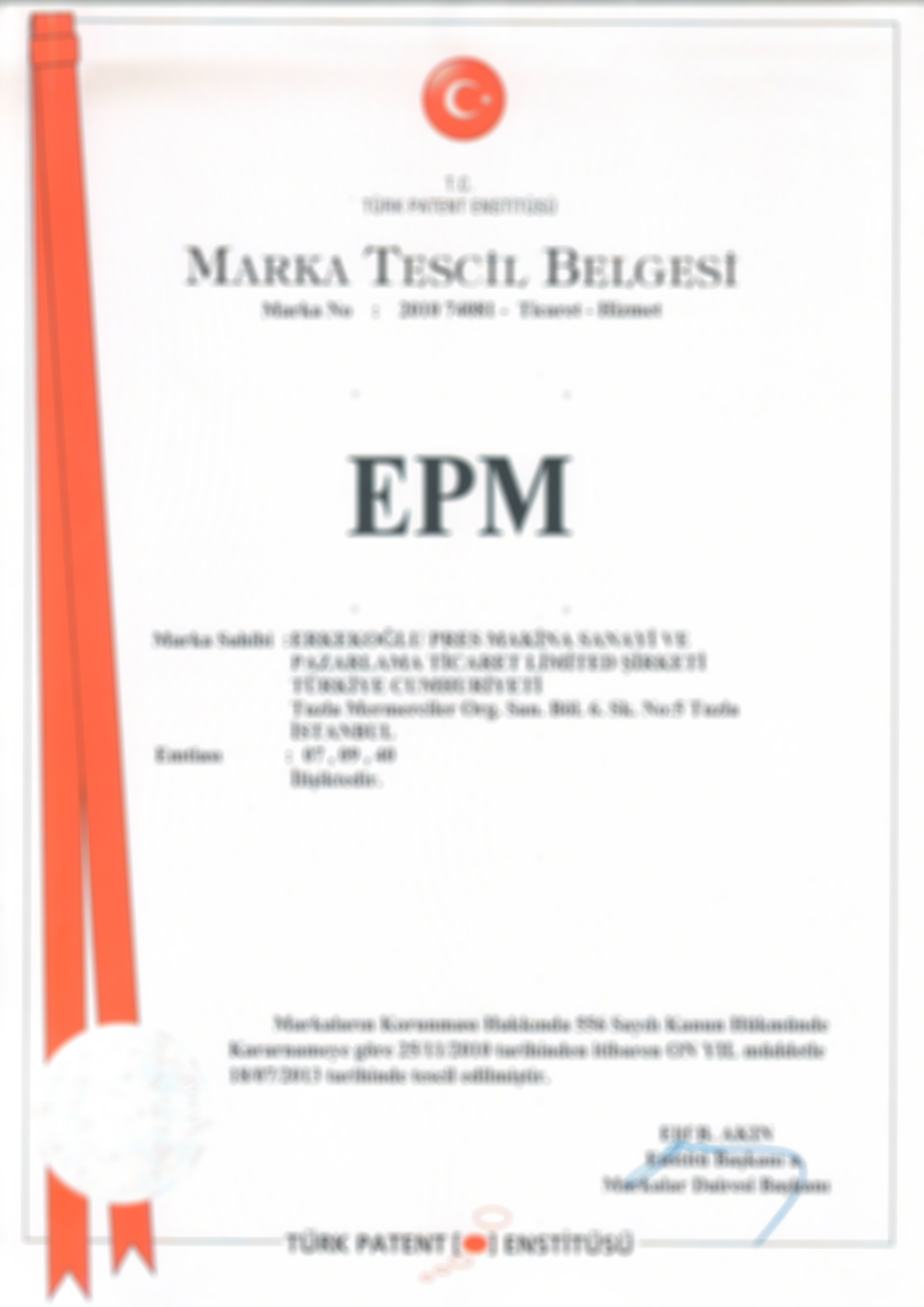 QUALITY
Our principal target is to develop ourselves as focused on quality with our strong solution partners, to ensure the maximum customer satisfaction and to provide always best services to our customers which choose us. Ensuring the necessary resources in order to reach our targets and to make the improvement continuous by means of training the human resources continuously, ensuring the customer needs in the time and quality undertaken and working as focused on customer satisfaction are under the responsibility of our management and all of our employees.